Wings fall to Mud Hens 3-2
Toledo Storms Back Late, Break Wings Win Streak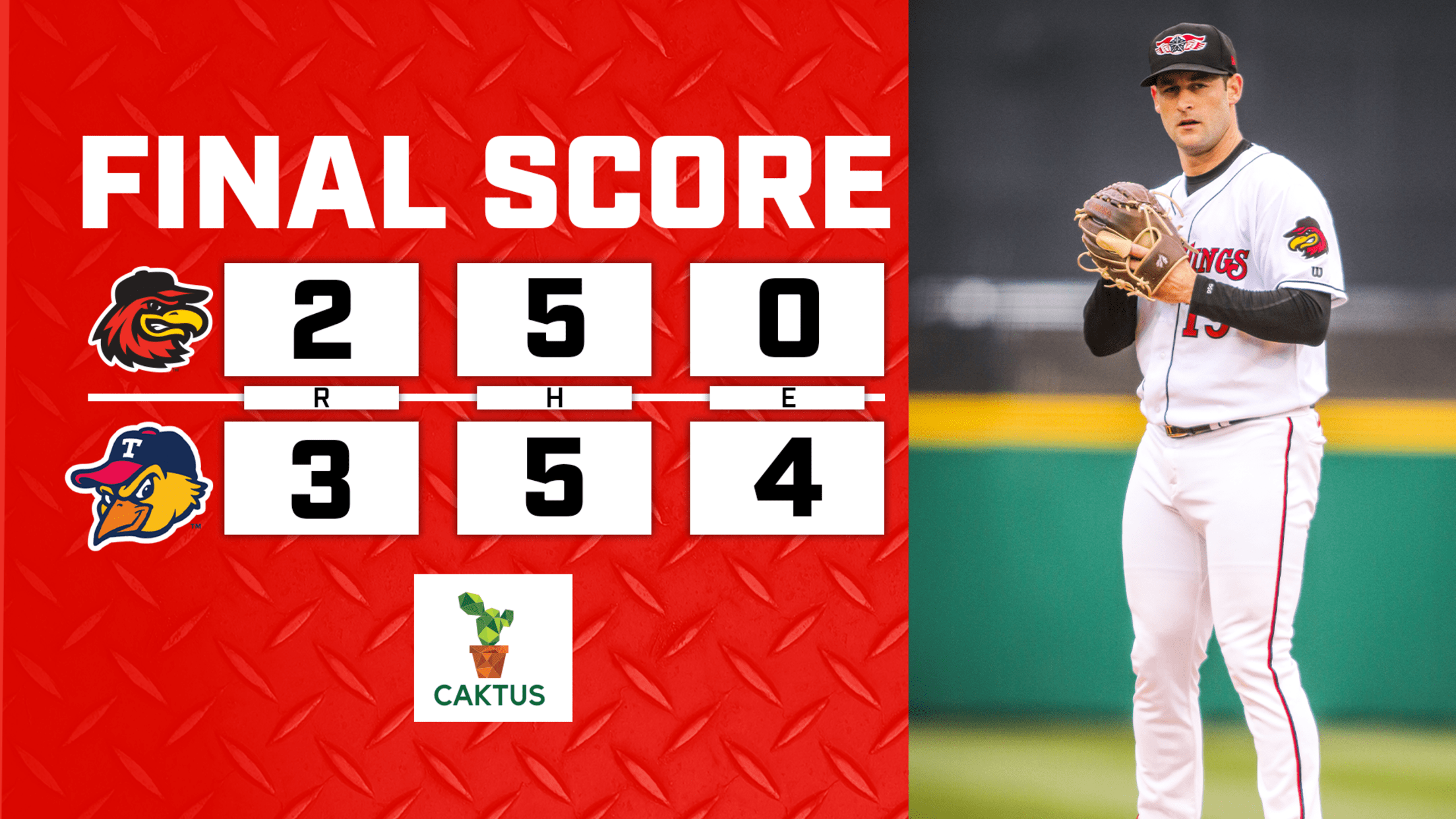 Wings fall to Mud Hens, 3-2 Toledo Storms Back Late, Break Wings Win Streak The Rochester Red Wings took the field Friday night against the Toledo Mud Hens, shutting out Toledo for eight innings before ultimately falling to the Mud Hens, 3-2. Rochester shut down the Mud Hens' bats, allowing
Wings fall to Mud Hens, 3-2
Toledo Storms Back Late, Break Wings Win Streak
The Rochester Red Wings took the field Friday night against the Toledo Mud Hens, shutting out Toledo for eight innings before ultimately falling to the Mud Hens, 3-2. Rochester shut down the Mud Hens' bats, allowing just one hit through eight innings, as CF Derek Hill belted a home run. But Toledo stormed back, scoring eight runs in the bottom of the eighth inning to win their first game of the series, 3-2.
Rochester lept on the board first when CF Derek Hill smashed the first pitch of the top of the third over the left field wall. The home run marked Rochester's fourth straight game with a long ball and was Hill's fourth home run of the season. It would serve as the only run for the Wings until the top of the seventh inning, though batters did tag Detroit's No. 11 prospect RHP Reece Olson for five hits through five innings.
Olson fanned 10 Rochester batters, and the Wings ended the game with 16 punch outs, tied for their most this season and most since 5/17 at Buffalo (16). In the top of the seventh, a walk to SS Richie Martin and two subsequent stolen bases set up 2B Darren Baker for an RBI single, extending Rochester's lead to 2-0. Then, after seven innings of one-hit baseball, RHP Hobie Harris gave up a walk, a double and then a single to CF Parker Meadows to tie the game at 2-2.
The next batter, C Donny Sands, doubled in another run to give Toledo their first lead of the game. Though C Luis Torrens reached base courtesy of a Mud Hens error in the top of the ninth, RHP Miguel Díaz closed the book on Rochester and held on to defeat the Red Wings.
RHP Cory Abbott made his seventh start of the season for Rochester and tossed five scoreless innings, allowing just one hit. Rochester's bullpen relieved Abbott, and LHP Alberto Baldonado and RHP Gerson Moreno worked two scoreless innings. Baldonado extended his streak of not allowing a run in an appearance to 10 games Friday night. RHP Hobie Harris (0-1, 9.00) allowed two runs in his one inning of work.
CF Derek Hill earned Friday's Diamond Pro Player of the Game award after belting a solo home run, his fourth of the season, to put the Wings on the board in the third inning. Hill extended Rochester's home run streak to four games and was the only Wings hitter to record an extra base hit in the loss.
Rochester returns to action tomorrow for game five of the six game set versus Toledo. RHP Wily Peralta is slated to start for the Red Wings as he vies for his first win of the season. RHP Ashton Goudeau is on the bump for Toledo, with first pitch set for 7:05 pm.
Find the box score attached here.