Wings Fly Past Hens, 12-7
Adams Collects Four Hits En Route to Series Clinching Win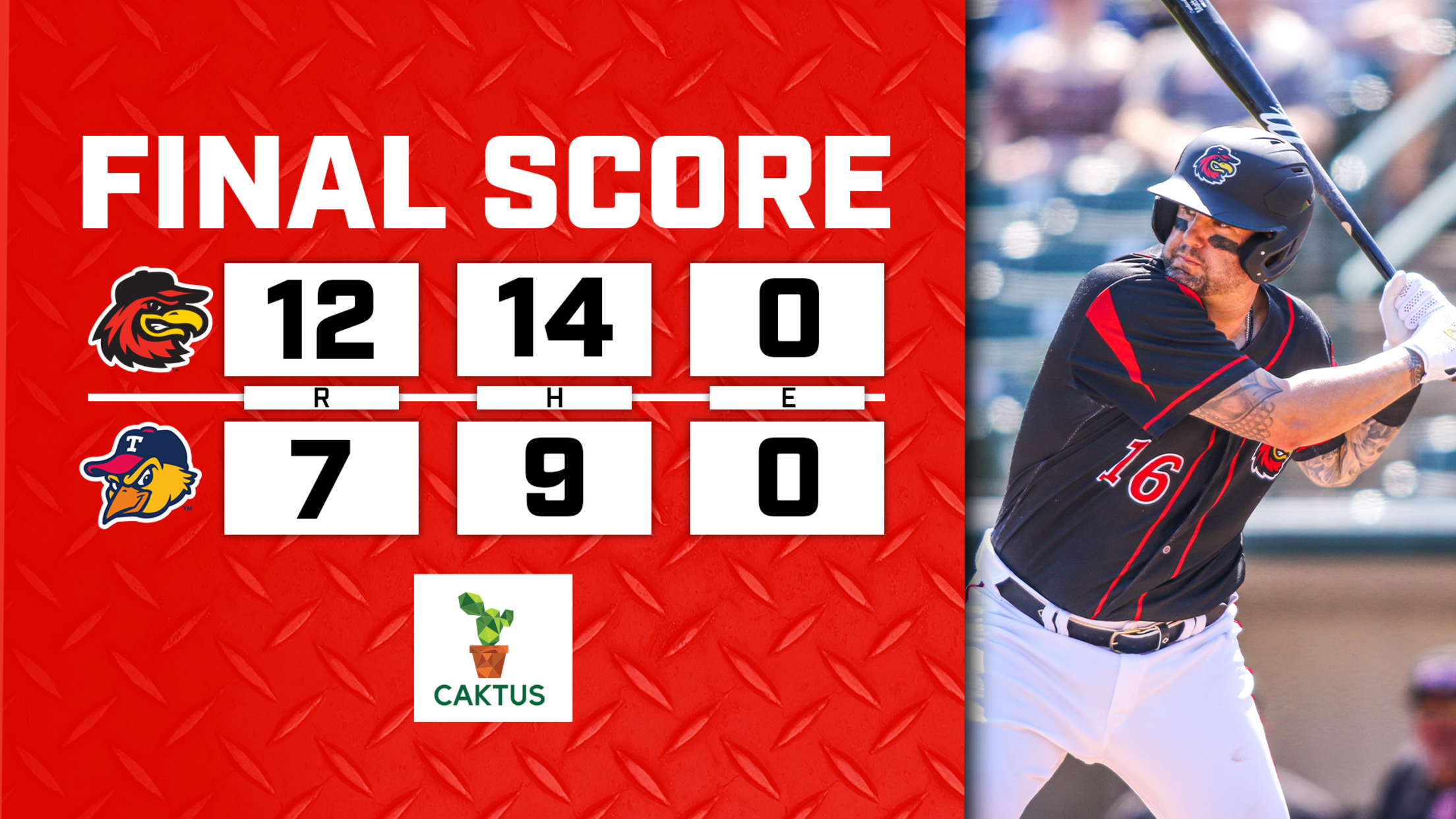 Wings Fly Past Hens, 12-7 Adams Collects Four Hits En Route to Series Clinching Win The Rochester Red Wings downed the Toledo Mud Hens, 12-7, in game five of the six-game set Saturday night at Fifth Third Field to clinch the series win. Rochester tied a season-high run total thanks
Wings Fly Past Hens, 12-7
Adams Collects Four Hits En Route to Series Clinching Win
The Rochester Red Wings downed the Toledo Mud Hens, 12-7, in game five of the six-game set Saturday night at Fifth Third Field to clinch the series win. Rochester tied a season-high run total thanks in part to seven batters recording an RBI and a three-double game from CF Derek Hill.
Just two batters into the game, Rochester plated its first run when 3B Carter Kieboom smashed a double off the wall in left field to score LF Darren Baker. The run marked the first time the Wings hopped on the board in the first inning since 5/21. DH Franmil Reyes sent a long fly ball to left-center field two batters later that extended Rochester's lead to 2-0 when Kieboom tagged up and scored. The next inning, Hill lined a double that reached the right field wall and scored two runs, giving the Wings a 4-0 lead to start off a six-run inning that saw the Wings send 11 batters to the plate and bounced Toledo starter RHP Ashton Goudeau.
Kieboom then hit a shallow fly ball to left field and notched an RBI single to score Hill. 2B Jake Alu followed him up with an RBI single of his own and further extended the lead to 6-0. Reyes almost grounded into an inning-ending double play, but Mud Hens' 2B Andre Lipcius threw the ball wide of first base, allowing Kieboom to score, giving Rochester a 7-0 lead. 1B Matt Adams poured on a final run with his 10th double of the season, bringing the 2nd inning lead to 8-0.
C Drew Millas kicked off a three-run inning, adding the first run in the top of the fifth courtesy of a sacrifice fly that brought in RF Nomar Mazara. Hill followed up Millas with a double, driving Adams, his third RBI of the game, to extend Rochester's lead to 10-0. Baker brought in Hill in the next at bat with an RBI single to left field. Millas tacked on another run in the top of the sixth inning to score Reyes and extend Rochester's lead to 12-0.
Toledo took until the bottom of the sixth to record a run. C Michael Papierski drove in one run off of LHP Anthony Banda. SS Jermaine Palacios added a second run in the inning off of a sacrifice fly that drove in 1B Andrew Knapp. A wild pitch from Banda brought in Papierski to complete the three-run inning. The Mud Hens netted four more runs in the bottom of the seventh when CF Grant Witherspoon notched an RBI double and C Donny Sands drove in Witherspoon on a sacrifice fly. 1B Andrew Knapp drove in two more runs on a double to right field, bringing the score to 12-7.
RHP Wily Peralta (1-4, 6.11) shut out Toledo in his five innings of work, allowing just three hits while striking out six in his first win of the season. LHP Anthony Banda, RHP Luis Reyes, RHP Tyler Danish and RHP Jose Ferrer combined to work three innings in relief, allowing seven runs while striking out three. RHP Jordan Weems closed the book on the Mud Hens, working a scoreless 9th.
CF Derek Hill earned Saturday's Diamond Pro Player of the Game after he went 3-for-5 in the win, collecting three doubles and three RBI. Thanks to his three-hit night, Hill now climbs to a batting average of .317 (33-for-104) this season.
With the win, the Red Wings clinched the series win, their fourth of the year, and move to 12-11 in the month of May.
Rochester returns to action tomorrow for the final game of this two-week road trip. RHP Paolo Espino is slated to start for the Wings while LHP Zach Logue will take the mound for Toledo. First pitch is set for 6:05 pm.
Find the box score attached here.